Proseguimento in pullman gran turismo per MILANO sostando in autostrada per la prima colazione (facoltativa) in grill. All'arrivo nella capitale dei "lumbard" la destinazione è senza dubbio il Centro Storico vivacizzato dai negozi aperti e dalla possibilità di fare SHOPPING tutto il giorno. Le vie principali della moda sono senza dubbio Via Montenapoleone, ma senza niente levare alla Piazza del Duomo, alla Galleria Vittorio Emanuele II e lungo l'omonimo "corso", a Piazza San Babila e Corso Matteotti. Una giornata a passeggio nelle vie pedonali (e non) del centro con innumerevoli possibilità per ….mettere qualcosa sotto i denti a mezzogiorno consigliamo in Piazza Duomo, accanto all'ingresso della Galleria Vittorio Emanuele II il self services ex Autogrill, veloce ed abbastanza economico! La possibilità anche di passeggiare all'interno del Castello Sforzesco dove oggi viene inaugurata la famosa fiera-mercato  "Oh Bej Oh Bej"…. esclamazione dialettale dei bambini in vista dei regali portati da Gesù Bambino, una tradizione che si perpetua ormai dal 1510.  E' indubbiamente un avvenimento molto atteso dai milanesi …..dove si può trovare veramente di tutto nei 400 banchetti aperti al pubblico. Sul far del tramonto, all'imbrunire partenza per il rientro e con  una conveniente sosta arrivo definitivo in serata.

 La QUOTA di PARTECIPAZIONE di €. 60
Comprende: Viaggio in pullman Gran Turismo - Accompagnatore Turistico – Assicurazione sanitaria.
Share
Contact us for a quote
View full details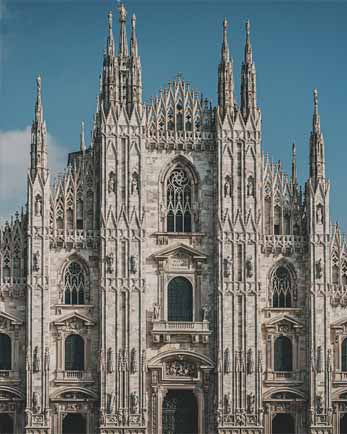 Contacts
Our office is located in Castelnuovo di Garfagnana, in Via Baccanelle 7/a.
We are open from Monday to Saturday from 9:00 to 13:00 and from Monday to Friday from 15:30 to 19:00 and we are always available by telephone on 0583 641038 .
If you like, write us a message and we will reply promptly!