Viaggio in pullman gran turismo per raggiungere via autostradale la Lombardia (sosta per la prima colazione facoltativa in grill autostradale). Dall'interland di Piacenza si sale nelle colline appenniniche per raggiungere GRAZZANO VISCONTI un villaggio alla ricerca della realtà…..nell'irreale. Un borgo medioevale con luoghi e personaggi di un tempo; qui si continua a lavorare il legno, il ferro,  la ceramica con lo spirito artigianale di un tempo e si passeggia tra il Castello e la Cortevecchia, il Monastero ed il Teatro, intorno al Pozzo ed alle Chiese….in una atmosfera irreale.  Ed oggi il Borgo è in gran  festa per i tradizionali MERCATINI di NATALE e qui si può trovare sicuramente il regalo più originale, non solo nei caratteristici negozi, ma anche nelle bancarelle disseminate per il centro storico pedonale. Pranzo libero con svariate possibilità e sulla strada del ritorno sosta nel pomeriggio all' OUTLET FIDENZA VILLAGE, una vera e propria "città degli affari" tipica degli Outlet a prezzi ridotti che vanno dal 30 al 70%; è qui che troverete capi di abbigliamento firmati, accessori, scarpe, ma anche altri oggetti utili per la casa, per il trattamento estetico e quant'altro. Un oasi senza traffico né stress per dedicarsi agli acquisti più esclusivi a prezzi eccellenti ! Sull'imbrunire partenza per il viaggio di rientro con una conveniente sosta per un breck serale prima dell'arrivo definitivo.
LA QUOTA di PARTECIPAZIONE di €. 55
Comprende Viaggio in pullman Gran Turismo – Visita ed escursioni escluso eventuali ingressi -  Accompagnatore turistico – Assicurazione sanitaria
Share
Contact us for a quote
View full details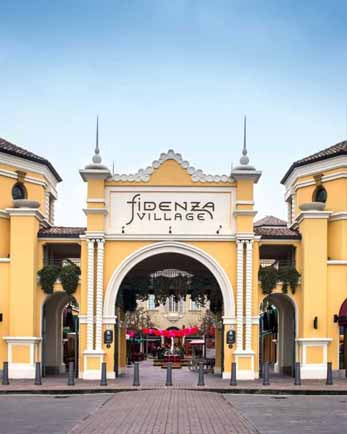 Contacts
Our office is located in Castelnuovo di Garfagnana, in Via Baccanelle 7/a.
We are open from Monday to Saturday from 9:00 to 13:00 and from Monday to Friday from 15:30 to 19:00 and we are always available by telephone on 0583 641038 .
If you like, write us a message and we will reply promptly!